Taylor Made – Sim Drivers and Woods
Look what we have  in the Pro Shop for you to try – the latest SIM Drivers from Taylor Made – come in and let us tell you about them,
See below what Chris thinks about them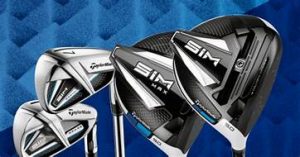 Looks
The sole view is where you are going to notice the biggest difference in terms of looks – that's where all the clever science and engineering is – but hey you wont see that when you are addressing the ball. On the NEW SIM you will notice Taylor Made have done away with this central weight track. Mainly because that most players put the central weight all the way back in the head for forgiveness, which meant that the weight track was becoming slightly redundant. You still have the front track to add draw or fade bias. Gone is the dull / matte finish on the M6 – changing to a glossier look. Chris will show how the crown of the drivers is a little bit brighter and the drivers also have a new chalk white finish, which we lovei. Not drastically different, still easy to align, as you would expect from TM but definitely more modern and the SIM and the SIM Max do appear slightly bigger to look down on. This adds to your confidence levels. The SIM Max in particular is a lot bigger and more generous looking behind the ball than last year's M6.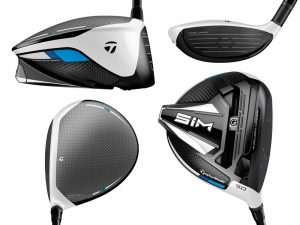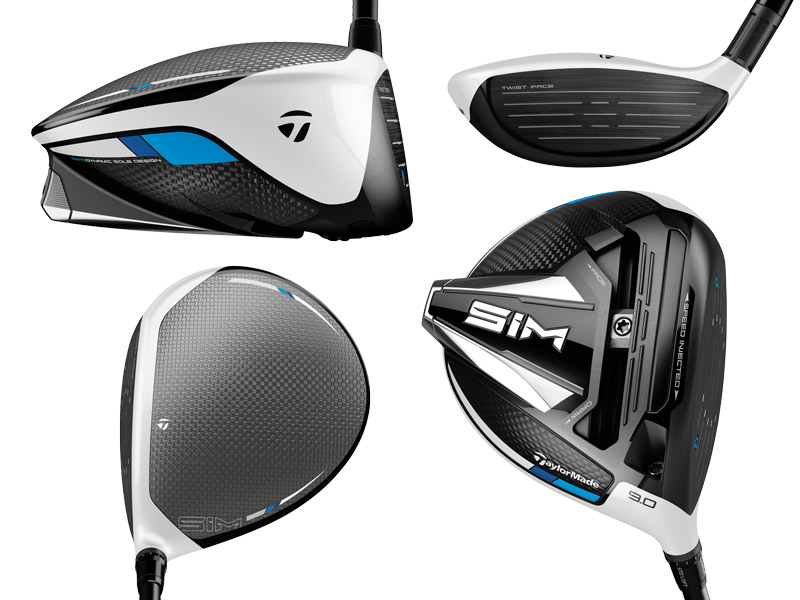 Feel
When we talk about feel what we are really talking about is the sound and responsiveness .
Chris says – the SIM Max is a little louder than last years M6. When comparing the M5 and SIM, it is hard to tell any difference in sound or feel and that is a good thing because last year's TaylorMade drivers sounded fantastic. I don't think that is any different with the two new SIM drivers.
Lils also confirms this and was very quick to add this range to her bag – I'm sure it will give her great confidence and results!  
Distance
Chris tested all the drivers, ( On the G2) the SIM and M models, in 9° in the same Diamana X-Flex shaft which is one of the stock options for 2020. For the M6 Chris was delivering club head speed of 111.5 mph, that was delivering ball speed of 157 mph. All of this created a carry distance of 274 yards, which is really strong performance.
Accuracy
Lils as many of you know – used the M6 for much of last year as she loved the control it gave her. So she was reluctant to change.
But hitting on the range with the TM rep in attendance – she was blown away and said – "this is one driver I would be most comfortable with in keeping the ball on the golf course, especially in the Suffolk wind – the level of dispersion has narrowed on the M6 got me . It immediatly t clicked with me and I was able to hit a whole series of good shots with it, like I was in complete control of it and as if it had been in my bag for years.
Chris Potter's overall Summary
Of course Sim drivers come with a premium price tag, but then all quality drivers do today (dont forget my price match policy) but you do get premium performance.
Ok it might not be a massive leap forward from M5 or M6 but we did see gains in club and ball speed without sacrificing accuracy, and the looks also continue to impress.
So if you have a SLDR model from Taylor Made or an earlier Mseries these might be worth considering
In addition there is the The Max version is straighter and positioned at a more affordable price plus there's the option of a D version for serial slicers. In total, three very appealing products for 2020 that will suit every style and ability of player.